Description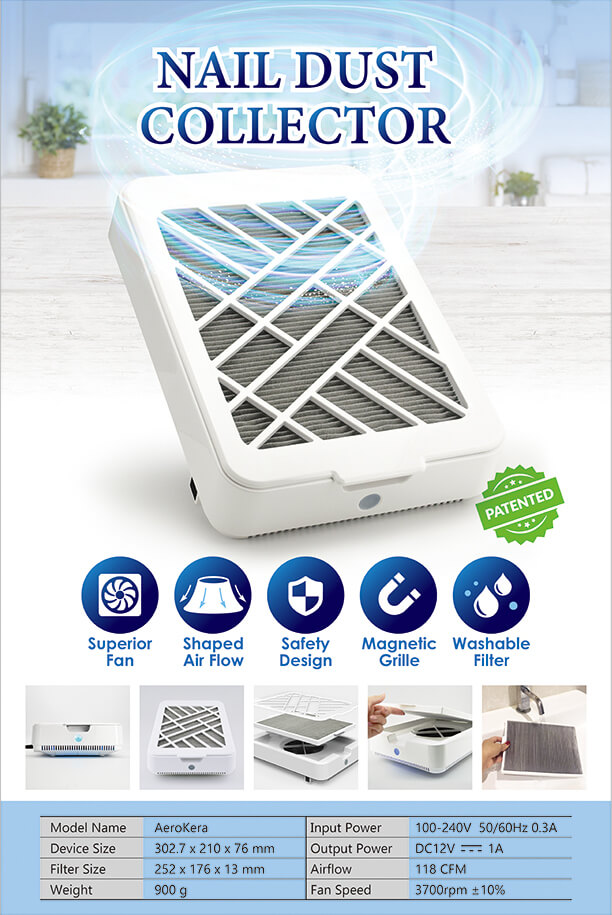 Patented shaped airflow design and anti-backflow structure provide powerful dust collection capability.
Magnetic Grill: Easy to remove, but stays on securely during use.
Specially Vented Design: Directs airflow away from customer, ensuring maximum comfort.
Safety Feature: When the magnetic grill is removed, the indicator light will flash and the device will shut off automatically.